Store
Check for the dates of local homecomings and events
Platinum Large Senior Mum
00004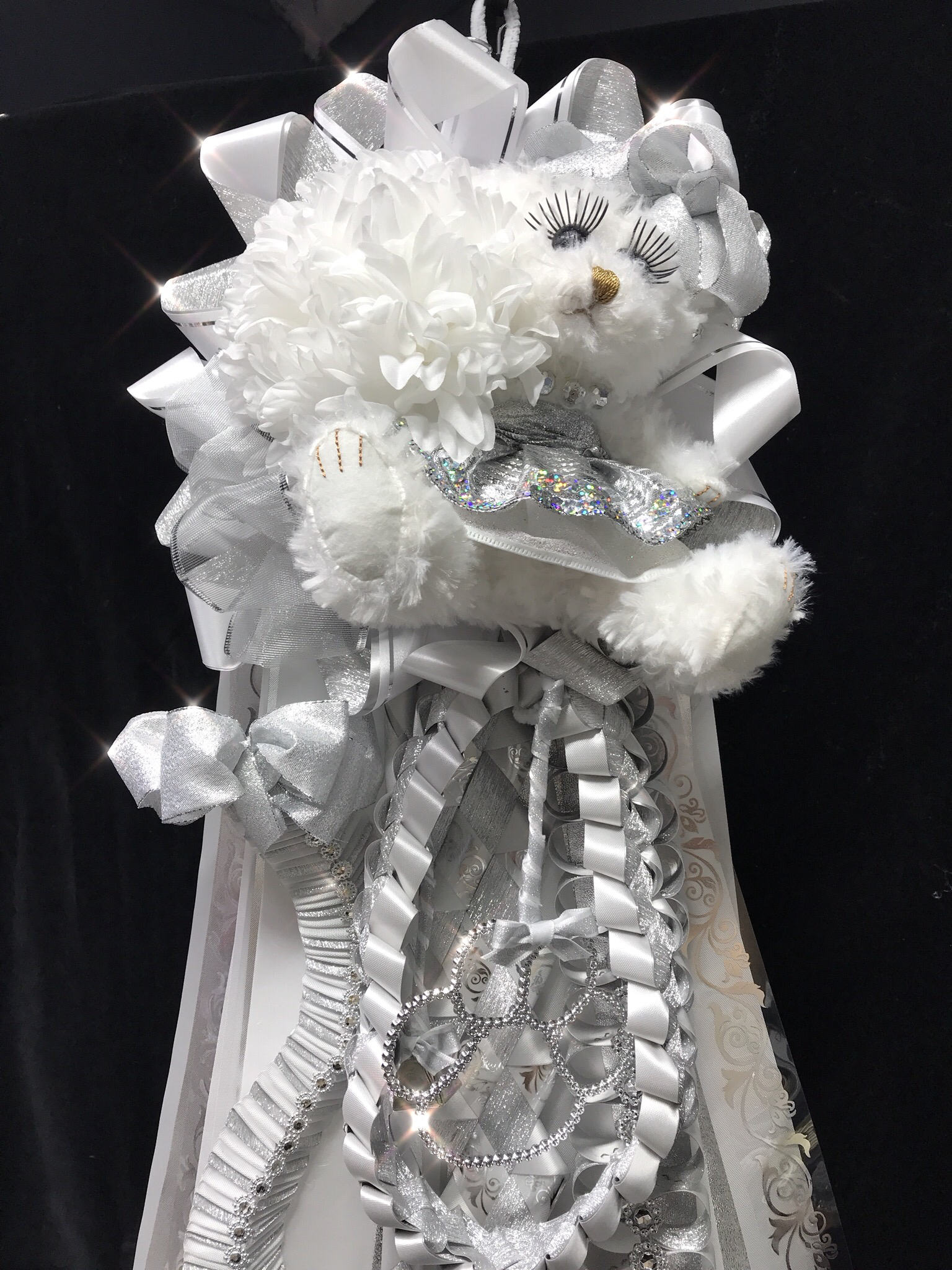 Platinum series Large Senior Mum in White with Silver or Gold accents. This is a full gorgeous mum with attention to detail and includes many of our handmade braids and lots of bling. Mum measures 36" from top to tail and includes a custom dressed bear. It also Includes personalized with trinkets, name and year.
Senior Mum
$120.00
#ecw115436880 #ecwid
Senior Mum in white and Silver with custom dressed bear. Comes personalized with trinkets and name (included). Boa feather upgrade add $10
Can upgrade with lights for $10 more.